THE HONG KONG ASSOCIATION OF ENERGY ENGINEERS
Dear Fellow Members,
It is my great honor and pleasure to be elected as the President of the Hong Kong Association of Energy Engineers (the "Association") for the term of 2020 - 2022. I would like to express my heartfelt gratitude to our Immediate Past President and the Board of Directors for their dedication in the last service term that is unprecedently challenging. With their unfailing effort, the HKAEE continues growing on membership size, contributing to the industry, and pursuing our mission.
In the coming session, the Association shall continue advocating the continuous improvement on building energy efficiency as well as enhancement of building energy performance through the adoption of the latest technologies and innovations in designing, installing, retrofitting, and retro-commissioning the building facilities; development of energy management systems; application of renewable energy, and other sustainable energy generation solutions.
On energy-related policy matters, HKAEE would actively participate in various committees and taskforces for contributing our technical support and professional advice to the Government and related authorities. We would also collaborate closely with our sister professional institutions, educational institutions, and industry professionals to conduct technical seminars and organize local or overseas technical visits. In enhancing our members and industry stakeholders' professional competence and knowledge, we are planning to develop knowledge-based and practical training courses.
I am sincerely looking forward to meeting you and receiving all your support and contribution to the Association. Together with relentless commitment from our Board of Directors, we devote our effort to making betterment to our community and a greener Hong Kong.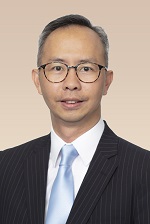 Ir Eric KW LAU
President
The Hong Kong Association of Energy Engineers
(Session 2020 - 2022)